Copper antiviral fabrics to mitigate COVID-19 in public spaces
Article curated from: https://www.knittingindustry.com/flat-knitting/copper-antiviral-fabrics-to-mitigate-covid19-in-public-spaces/
Academic literature shows that COVID-19 contamination can easily happen in restaurants, when people take off their masks to eat and contaminated aerosol can be airborne to surrounding tables.
This study COVID-19 Outbreak Associated with Air Conditioning in Restaurant, Guangzhou, China, 2020, shows how one single person infected 10 people of three different families, all dining out in the same restaurant room. Another recent study, Aerosol and Surface Stability of SARS-CoV-2 as Compared with SARS-CoV-1 shows that copper represents a hostile environment for the virus.
The above examples of recent academic findings are cited by Italian company Texe Srl, owner of the Inntex – Innovative Textiles brand of advanced technical textiles. The company has expertise in metal fabrics for applications such as electro-magnetic interference shielding (EMI), and aims to help in the COVID-19 fight by introducing a range copper-based textiles for use in public spaces.
"We want to limit the spreading by intercepting fluctuating and potentially contaminated aerosol by means of curtains hanging from the ceiling. The curtains will intercept the aerosol and their high content of copper (70% min content) will neutralize SARS-CoV-2 in a short time," says Riccardo Marchesi, CEO and founder.
"We have prototypes of fabrics, two currently under test at the university of Cagliari for ISO20743 standard compliance," Mr Marchesi adds.
"We are in contact with the Viral Lab of the University of Cagliari directed by Professor Tramontano, to test the same fabrics for antiviral properties. We strongly believe this solution will have a big impact on restaurants and public spaces if we'll be able to demonstrate that by adding this type of fabrics in a room, restaurants will be able to increase the number of people in their dining rooms without increasing the possibility of contagion."
As of today, he says, the first ISO20743 test has produced exceptional results. "The standard indicates a scale from 1 to 3, where 1 is a fabric with poor antibacterial effect and 3 is good. Our fabric performed 6. We are continuing with more tests with bacteria and SARS-CoV-2," Riccardo adds.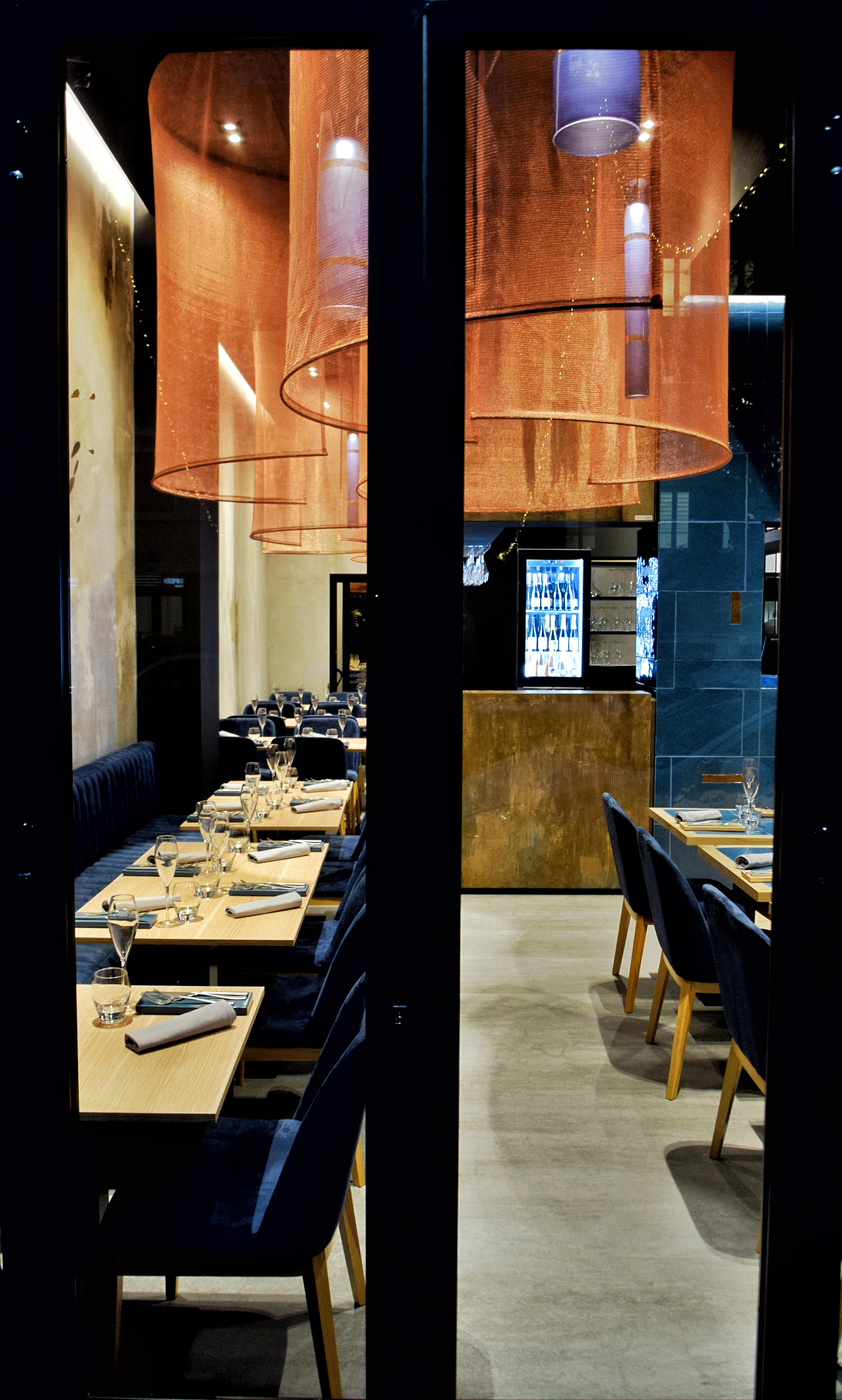 "Our company wants to solve the problem of restaurants and other public spaces where wearing a mask is not practical or it is impossible. The idea is to mitigate the diffusion of potentially infected aerosol (i.e. from sneezing) that will fluctuate in the air in a closed space due to air-conditioning. This can be achieved by using fabrics with a very high percentage of copper and hanging them like curtains to intercept the air stream."
"Copper is a material that neutralizes SARS-CoV-2 and other viruses in a short period of time Our copper knitted fabrics have holes and they let the air go through. If placed in path of the air flow of the heating system/air conditioning they will capture the small droplets fluctuating in the air. Once on the fabric the potentially contaminated droplets will be neutralized by the presence of copper."
"We are waiting for the result of the tests to file a patent. Producing copper metal fabrics in any case requires special machinery and special knowledge. Our company is in textiles since 1951 and all our machines are built in house."
"We don't think we'll need an FDA clearance as fabric will not be touched by anyone, just hanging from the ceiling," Riccardo adds.
Riccardo Marchesi has been CEO of Texe srl since 2001. After graduating as an engineer, he joined his well-known family company, Scomar srl, a producer of flat knitting machines, as International Sales Manager.
From 1987 to 1999, Riccardo developed sales in the US market and from 1992 he was also responsible for new developments Scomar machines. With the repositioning of the textile industry to Far East and the consequent closure of the knitting manufacturing plants in Europe and the US starting from 2000 he transformed the company from a producer of flat knitting machines to a producer of high performance technical textiles, such as metal fabrics for shielding electromagnetic interferences (EMI) and smart fabrics.
The deep knowledge of textile technologies and his expertise of textile industrial processes allow Riccardo Marchesi to develop highly innovative solutions for EMI shielding and smart fabrics. His current research activities are in the field of interactive textiles for HCI and robotics. He is the founder of www.plugandwear.com , a pioneer in industrial textile sensors.
Riccardo is trying to raise funding to kick start his Antiviral fabrics: mitigate COVID-19 contagion in public spaces project on MedStartr, a medical technologies crowd funding platform.